1. Chicago, United States – 1936 and Now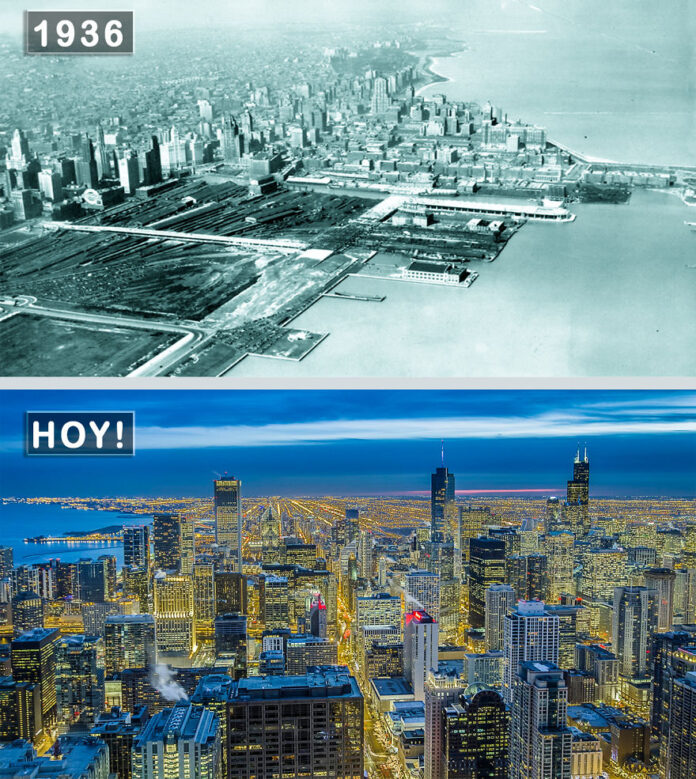 Chicago, the third-largest city in the United States, captivates with its iconic architecture, renowned deep-dish pizza, and soulful blues music. The city's skyline, dominated by architectural marvels like the Willis Tower and the John Hancock Center, reflects its rich history and modernity. From the vibrant Millennium Park to the lively Navy Pier, Chicago offers an array of experiences for every visitor. The city's deep-rooted blues music echoes through its streets, while its culinary delights, especially the famous deep-dish pizza, satisfy any food lover's palate. Chicago's warm and welcoming people add to its charm, making it a destination where tradition and innovation blend seamlessly to create an unforgettable urban adventure.
2. Singapore – 1998 and Now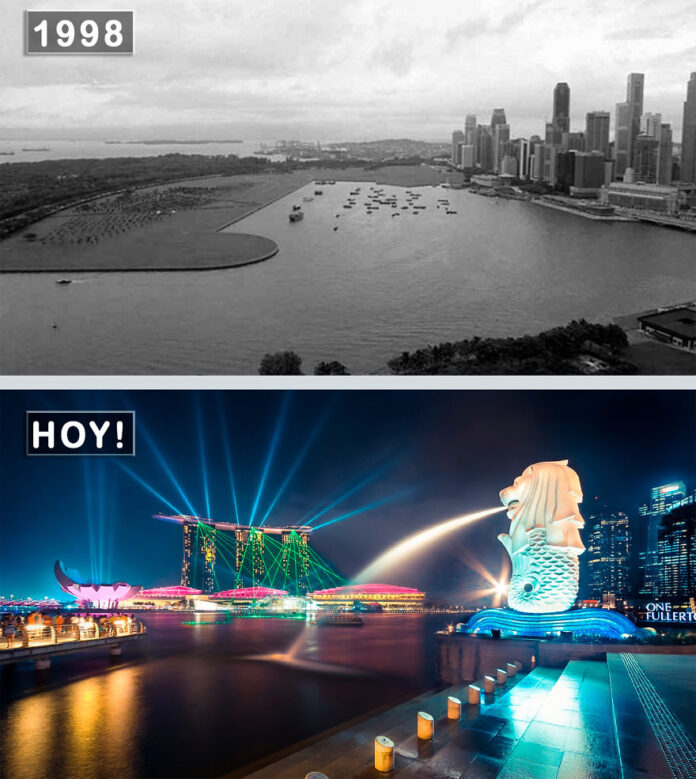 Singapore, a dynamic city-state in Southeast Asia, boasts an impeccable reputation for cleanliness, efficient public transport, and a stunning skyline. This cultural melting pot is steeped in history and offers a diverse culinary experience. From the famous Marina Bay Sands to lively hawker centers, Singapore has something to captivate every visitor. Whether it's exploring iconic landmarks or savoring delectable street food, Singapore promises a delightful journey for all.
3. Los Angeles, United States – 1936 and Now

Los Angeles, the City of Angels, is a vibrant and diverse metropolis on the West Coast of the United States. Famous for its association with Hollywood and the entertainment industry, LA is a creative and cultural hub that attracts people from all walks of life. From the iconic Hollywood sign that graces the hills to the picturesque beaches of Santa Monica, the city offers an abundance of attractions waiting to be explored. With its pulsating energy, diverse neighborhoods, and endless entertainment options, Los Angeles promises an unforgettable experience for both residents and visitors alike.
4. London, England – 1920 and Now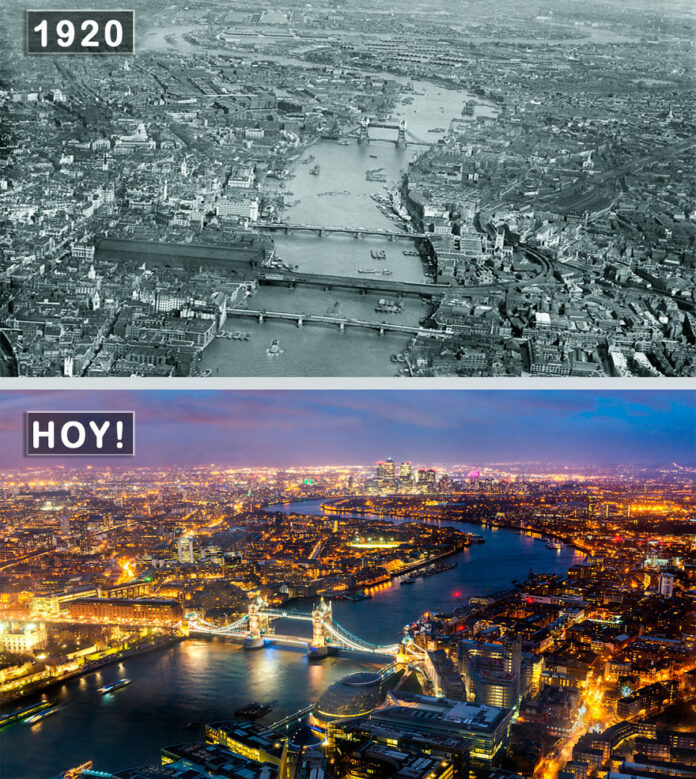 London, the vibrant capital of Britain, seamlessly blends its storied past with a contemporary cosmopolitan vibe. Steeped in history, the city boasts iconic landmarks like Buckingham Palace and the Tower of London, which draw visitors from around the world. London's cultural richness extends to its world-class museums and art galleries, providing a wealth of experiences for both tourists and residents. The city's diverse neighborhoods offer a fascinating tapestry of cultures and cuisines, making it a food lover's paradise. Furthermore, London's entertainment scene is unparalleled, with theaters, music venues, and nightlife options to suit all tastes. Whether exploring historical sites, indulging in diverse cuisine, or enjoying the lively atmosphere, London's magnetic charm captivates all who visit.